Looking for a way to increase sales and upsell opportunities? Custom made cases are a great way to do just that. In this blog post, we'll discuss why customised cases are such a valuable marketing tool and how you can use them to drive sales and increase your profit margins.
Why are custom-made cases important?
A custom-made product sample case is an essential tool for any salesperson looking to make a sale. Having a great product or service but having to resort to pulling it out of a disorganised and unsightly packaging solution appears very unprofessional and can have the capacity to alienate potential customers. 
Hence, why it is very important for your sales teams to be equipped with branded and customised protective bags and cases that allow them to present your product in the best possible way to leave a positive lasting impression on the customer. 
The demand for custom made cases is #1 in the sales and marketing sector. From product carry cases and protective transit cases for travelling reps to high-end product presentation cases or demo kits cases and much more. PottertonPacs wide range of cases and bags are the perfect solution for countless markets. As one of the UK's leading manufacturers of custom made cases, bags, and custom foam, we can assist you in finding the right type of case or bag for use as a packing solution suitable for your business needs.
Benefits of using customised cases for your products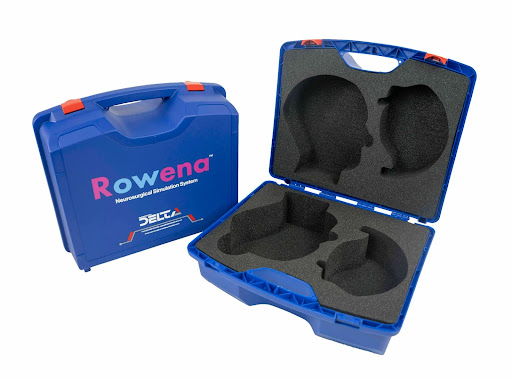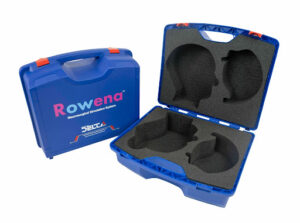 Branding is a crucial aspect of making your business recognisable through colours, logos, and identifying features that set it apart from the competition. Rather than settling for a plain, regular case, you can opt to customise it to fit your business's needs. Customised plastic cases make a cost effective yet valuable marketing tool because they:
Protect your products
Your products are your livelihood, so you need to do everything you can to protect them. Custom-made cases are an excellent way to do this, as they're designed specifically to fit your products and provide a high level of protection. 
Whether you are looking for a light weight soft case for transportation, foam inserts for sample products or a protective heavy duty transit case for your equipment, PottertonPacs can provide you with a custom made bag or case to suit your business needs.
Enhance your brand
Custom-made plastic cases are a great way to enhance your brand. By having your logo or company name printed on the cases, you can ensure that your brand is front and centre every time someone sees one of your products. 
Our customisable branding service includes:
Expertly designed silk screen printing, digital printing, embroiders and artwork for sales messages and logos on custom made bags

There is an option to add a clear pocket to insert your own artwork or label your product identity

Using CNC technology, the interior of the foam can be custom-routed with your company logo. Waterjet cutting can also be used to achieve the same detailed finish.

Foam cutting service that allows products to fit in perfectly for transportation.

Colour options to incorporate your company colours
Increase upsell opportunities
Customised plastic cases are also a great way to increase upsell opportunities. By customising the cases to fit your product lineup, you can ensure that customers have the option to purchase additional products every time they buy one of your products. 
Enhance sales
Displaying branded plastic cases can help drive sales by making your products more appealing and accessible to customers. By having your products well-protected and prominently displayed, you can encourage customers to buy your products more often.
Drive your business forward with PottertonPacs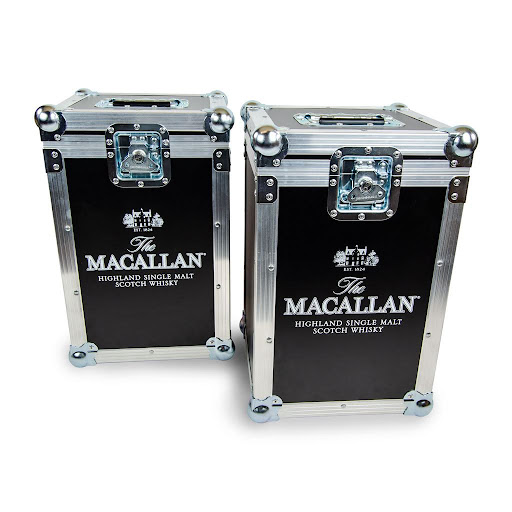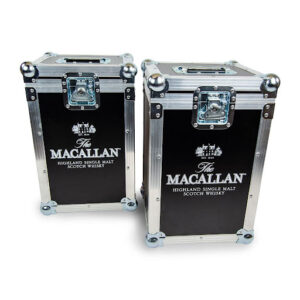 PottertonPacs is a manufacturer of custom made cases for sales reps. We have decades of combined experience in this business and our highly skilled design team can help customers create bespoke bag and case solutions to meet a wide-ranging number of needs.
We are experts in producing a high-quality finish that is bound to turn some heads. We achieve this by using the best materials and an eye-catching design which conveys your brand or message in a bold yet professional manner.
There are a number of industries in which we supply our specialist bags and protective cases, including the medical, motor, audio/visual, and transport sectors. So if you are looking for a customised protective bag or case for your business, please get in contact by calling us on 0116 276 7562.