Sustainable packaging options are becoming ever more important in today's world, where global warming, pollution and animal welfare are at the forefront of people's minds. Almost every aspect of our personal and professional lives revolves around single-use plastics and a throwaway culture, which only harms our ecosystem.
However, we can combat these problems in both our personal and professional lives by opting for more environmentally friendly products that can be reused time and time again. Investing in high-quality reusable packaging is a more sustainable solution and although you might pay a little more upfront in the long run, it can also be a cost-effective solution.
What Is Sustainable Packaging?
Packaging that is classed as sustainable has much less of an impact on the environment than non-sustainable options. Sustainable packaging examples will include materials that can easily be decomposed or that can be recycled once they are no longer needed.  Another sustainable option is a long life product.  Here at PottertonPacs, we strive for sustainability with a focus on providing repeated use products that will stand the test of time and not just be a single-use solution.
By choosing to avoid disposable products and instead choosing long-life packaging, storage and transport solutions, the environmental impact is hugely reduced or eradicated. By selecting reusable products that are durable or goods that can be repaired a reduced carbon footprint is naturally achieved by using the raw materials in the most efficient way possible.  
Another one of our sustainable initiatives is we use a service that repurposes and recycles the waste EPS (expanded polystyrene) we produce. This prevents this material from going to landfill and instead it is often used as stuffing in children's toys. 
Plastic Cases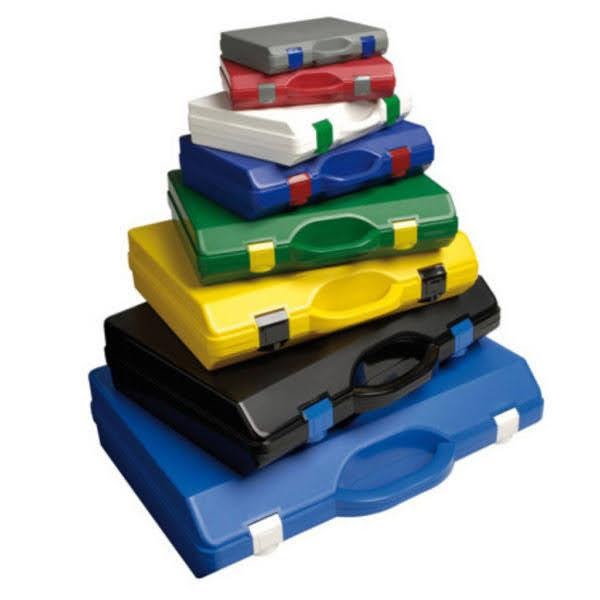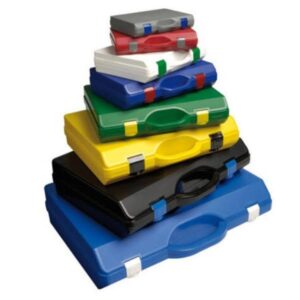 These have to be the bread and butter of the sustainable cases that we offer, simple and lightweight, plastic cases are always a winner. These cases are smart looking, perfect for a professional working environment where you also need to be practical too. Because of the strong plastics, they are made out of, they are very durable and resistant to chemical damage.
Our SPI plastic cases are the perfect example, low cost and durable for all sorts of working environments. It is very lightweight too making it easy to transport and present items as well. This case is moulded in environmentally neutral polypropylene plastic, making it an environmentally conscious option.
Here at PottertonPacs, we are the UK's largest stockist of Maxado plastic cases, a manufacturer who is making real changes within our industry to become greener. They have reduced their CO2 output and NOx emissions, waste production, energy consumption and soil pollution with their environmental policies and actions, making their cases one of the most environmentally-friendly plastic cases on the market.
Peli Storm Cases
The incredible Peli brand is one of the strongest and most reliable plastic cases out there. As a brand, they have strived for sustainability in many ways and all of their cases and lights are recyclable. They have pioneered producing products that are reusable, eliminating the use and need for one-use items. Not to mention, they have dramatically improved the number of recyclable materials they use, as well as reusing waste and saving on energy and water.
Peli Protector and Peli Storm cases offer some of the best features you can get when it comes to professional, protective cases you can use in various environments. The lifetime guarantee supplied with their cases also ensures you won't be spending lots on throw away cheaper alternative cases, but investing for a lifetime.
Our Peli Storm Cases and Peli Protector Cases are watertight and crushproof, from the soft grip handle to secure latches and padlock hasps, the dependable features of both of these well known Peli Case brands are why they are so well known and their reliability and why they remain so popular.
Custom Flight Cases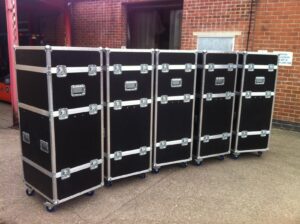 These handy, hard-wearing cases come in all shapes and sizes and will be made to your exact specifications. When investing in custom made cases, you are making an investment of a lifetime as these are some of the hardiest cases that are on the market. They are made to keep your equipment safe and intact during transit, especially when travelling by air. 
Investing in custom flight cases is certainly an investment of a lifetime and you can be guaranteed top-quality materials that have longevity. Because these are custom made, they will fit your exact needs and requirements and can be repeatedly used to ensure the safe transportation of your products or equipment.
Aluminium Cases
Aluminium cases are stylish, lightweight and are the solution as for anyone looking for a sustainable long term packaging solution. Depending on what you need them for, these products are a long term investment that can be used time and time again. Ideal for presenting samples and demonstrating products to existing or potential new audiences and clients, there are plenty of ways you can customise this product, so it can fit your exact needs and requirements.  These customising options include adding your company branding or logo or custom cut foam to protect your product samples or equipment.
The AluAlpha700 Aluminium Case on Wheels is fitted with a telescopic handle and wheels constructed with top quality metal hinges, reinforced ABS corners, zinc key lockable catches (two keys supplied) and feature a comfortable ergonomic carrying handle.  This elegant, aluminium carry case is ideal for the presentation of high-quality samples or product demonstration.
Padded Bags, Covers and Soft Cases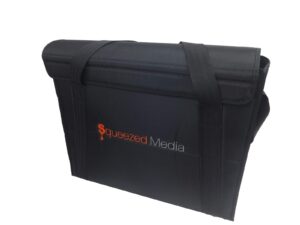 Covers and soft cases are ideal for protecting your samples, equipment or products. Lightweight and easily malleable when they are empty, these are a very space-effective and option for professionals in the medical, home improvement and test and measurement industries. Custom Made Sample or Equipment Bags can also be made to your exact specifications, making these bespoke items ideal, as they are manufactured specifically for your needs.
From equipment bags to store and transport your tools or maintenance equipment to sales and marketing sample presentation bags, they can be produced to almost any size and are designed and manufactured to provide reusable, eco-friendly packaging and transportation solutions. There are a variety of colours as well as padded and non-padded options and various closings and fittings for you to choose from, making them perfect for customisation.
Shell Semi-Rigid Cases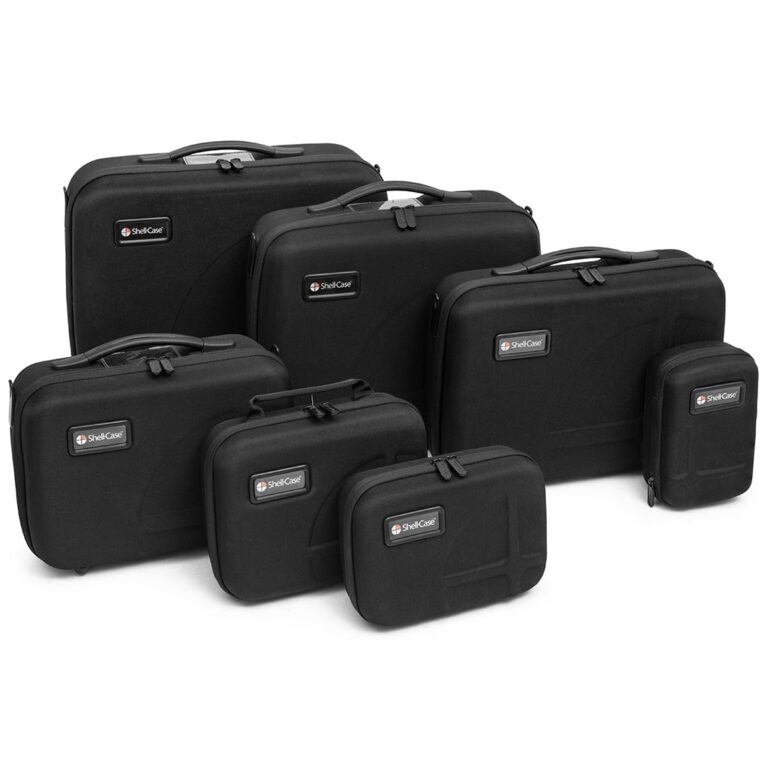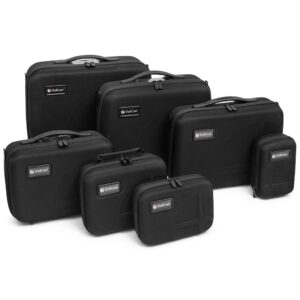 The best of both worlds, semi-rigid cases offer structure and support, while also a very pleasing aesthetic. These sorts of cases are ideal if you want to transport and display small or high-value equipment such as test instrumentation, audiovisual or medical items.  Providing assurance they are protected whilst on the move.
For example, the Shell 340 Semi-Rigid Carrying Case is thermoformed EVA, has a zip closure and opens to 180°, for when you want to present your items. With cases like this, you can opt for an egg lid box pad and pre-cubed pick n pluck layers or a lid organiser and movable dividers, depending on your needs.
ABS Cases
A reliable briefcase can often be hard to come by, but ABS cases are usually spot on the money, balancing a professional look with being durable and hardy to suit exposure to all sorts of bumps and knocks. The 18  inch ABS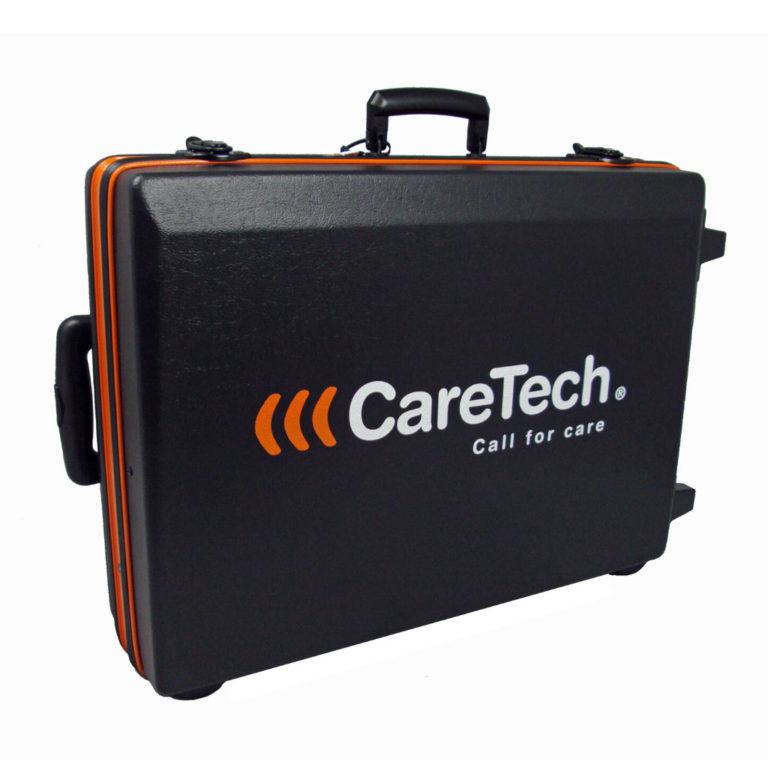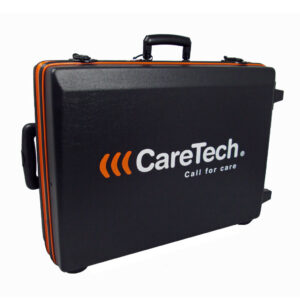 Briefcase is a top contender, with optional literature pockets to keep paperwork and documentation safe.
There are many styles with various sizes so this reusable briefcase can fit your exact specifications. Ideal for safely storing equipment in transit, it also has key lockable toggle locks for extra security. With the option of customs foam inserts, these briefcases are a secure and reliable option for any business.
High-quality, reusable packaging options are always going to be kinder to the environment. Investing in sustainable packaging will do wonders for your business, so to find out more about what Potterton Pacs do and how we can help, contact us, today.