For professionals in the sales and marketing industry, or for individuals who own their own businesses and need an innovative and attractive way to display their products to potential clients, it can be hard to know where to start.
Whilst there are many bags out there that can simply be used to transport a product from A to B, they don't look the best, don't offer much protection and still leave you needing something to actually present your items in.
This is where our presentation cases come in handy. These cases boast a whole host of features that can be used by businessmen and women in a wide range of industries. If you're a door to door salesmen, a business professional or someone in the sales and marketing industry, read on to discover how you can make an impression with presentation cases.
Customisable
One of the best things about our display and presentation cases is that they can be fully customised. We don't just mean by adding your business name and message and altering the colours to suit your brand, but you can also customise the foam inserts that you use in your presentation cases.
By customising your presentation cases with your business branding, you are more likely to have a competitive edge against local competing businesses. Businesses that are consistently represented by recognisable branding are 3 to 4 times more likely to experience brand visibility. This means if you use branded presentation cases in your day to day work as well as at big events, you're going to get your brand seen and interacted with much more than your competitors. 
We can add your business logo and branding to your presentation cases by:
Silkscreen printing
Digital printing
In mould labelling
Embroidery
Foam branding
Labels and badges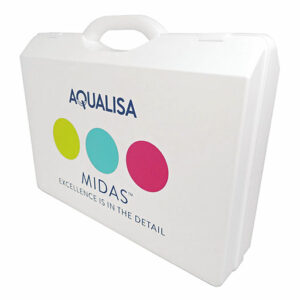 Some of the branding options available depend on what type of presentation case you choose, however, the majority of these are versatile across our range of presentation cases.
If you're wanting to use your presentation case as a way to present specific products or items, you can opt for custom foam inserts for your cases. These inserts are laser cut to your specifications to fit the products you want to display. It'll hold them in nice and snug and offer you an easy base to present your items from.
Smart and Professional
Yes, you can show up to a sales meeting with your product in a basic bag, but it won't give your clients that feeling of professionalism (and maybe even some excitement). If you want to represent your business in the best way possible whilst giving your customers a great sales experience, we recommend using presentation cases.
We create presentation cases in a wide range of high quality materials that'll be sure to make you feel more comfortable as you step into your sales presentation. You can choose from a wide range of presentation cases, such as: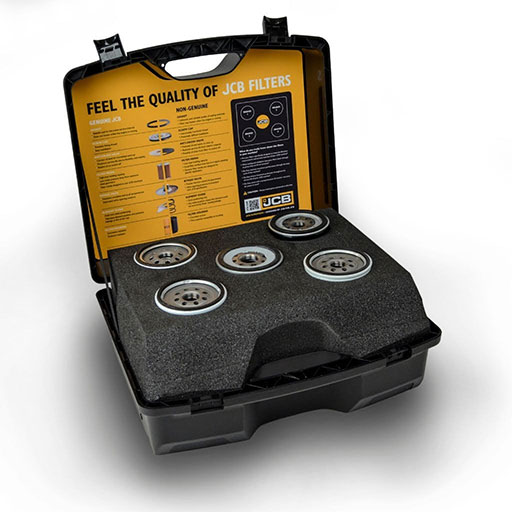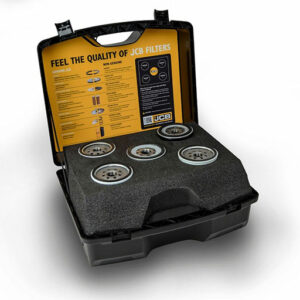 Each type of presentation cases offers business professionals with a smart, reliable and attractive presentation case to use either on a daily basis or at important meetings or sales pitches.
Protective
If your business sells precious, delicate or expensive items, you'll want to make sure that these products are kept safe so when you arrive to pitch the product in question, it actually arrives in one piece! If you were to show up with damaged items, this could leave a negative lasting impression and could ultimately decide whether the sale will be a failure or a success.
Our presentation cases whilst looking attractive also offer unrivalled protection for your products. How do they do it? They combine the sleek yet tough and durable outer shell of the presentation case with the many insert options available to offer a protective transport and presentation solution for your items.
You can choose from custom cost foam inserts, polystyrene inserts (such as sheets or pads) and shadow foam inserts and boards.
For Your Industry
We think it's important that every industry should have options out there to successfully showcase their items, which is why our comprehensive range of presentation cases feature cases that are suitable for a variety of industries and businesses. Whether you're looking for something sleek or more industrial.
If you're in the test and measurement or audio visual industry, you may benefit from an aluminium presentation case. A selection of our aluminium cases are available in standard sizes with or without foam inserts and are available to buy in a wide range of shapes, sizes and styles. The aluminium exterior of these cases makes them look smart and professional, whilst the aluzone flight cases offer a more durable protective solutions for your items. 
We know that travelling sales reps need something smart and professional whilst lightweight and easy to carry, which is why we have a range of lightweight plastic presentation cases. These cases are so versatile, offering salesmen with the option to store paperwork or samples to share with potential buyers. With handles and easy to work with clips and latches, these are an essential for any salesperson. 
Represent Your Business Today
If you have a big event coming up, or you're in need of a new, exciting and convenient way to present products or samples to your clients, make sure to browse our wide range of presentation cases!
With so many options to choose from, finding the perfect presentation case for your business or specific products doesn't need to be a struggle. However, if you do have any questions about our range or specific cases, please feel free to get in touch with a member of the Potterton Pacs team today. With years of experience in the packaging industry, we can answer any questions you have and help you find the perfect presentation case for your unique requirements.