As an installer or distributor, your equipment's safety and protection are crucial to your job's success. With the constant movement of equipment from one location to another during sales pitches, it's important to invest in quality product presentation cases that can withstand any impact and prevent transit damage that may occur during transportation or storage.
In this blog article, we will explore some of the best product presentation cases available in the market that can provide the necessary protection for your products, ensuring that your business runs smoothly and efficiently and creates the correct lasting compression with prospective customers. Whether you're transporting installation equipment, home interior upgrade samples, or building and aggregate material samples, we run through the products available that will meet your needs. So, let's dive in and discover the best product presentation cases and sales demo kit cases for installers and distributors.
Product presentation cases
If you're in the business of presenting or transporting product samples during prospective customer site meetings, then an equipment carrying case is what you need. Not only does it help protect your products from damage during transit, but it also helps you organise and professionally store your equipment. With various customisable branding options, you can even make a statement by adding your logo to the case or bag.
One of the best things about a sample equipment carrying case is its versatility. Whether you're presenting your products to potential clients or simply organising them to display an entire range for an upcoming trade show, a carry case can help streamline your process. The case is designed to keep your products secure and organised, making it easy to find what you need when you need it.
Types of demonstration cases
Plastic cases are popular for promotional presentation/demo cases due to their durability, versatility, and cost-effectiveness. These cases are designed to protect and transport sample products or equipment in a safe and secure manner while also providing a professional and branded appearance. Some of the best plastic cases that we offer are listed below. Let's go into each one in more detail.
SPI Case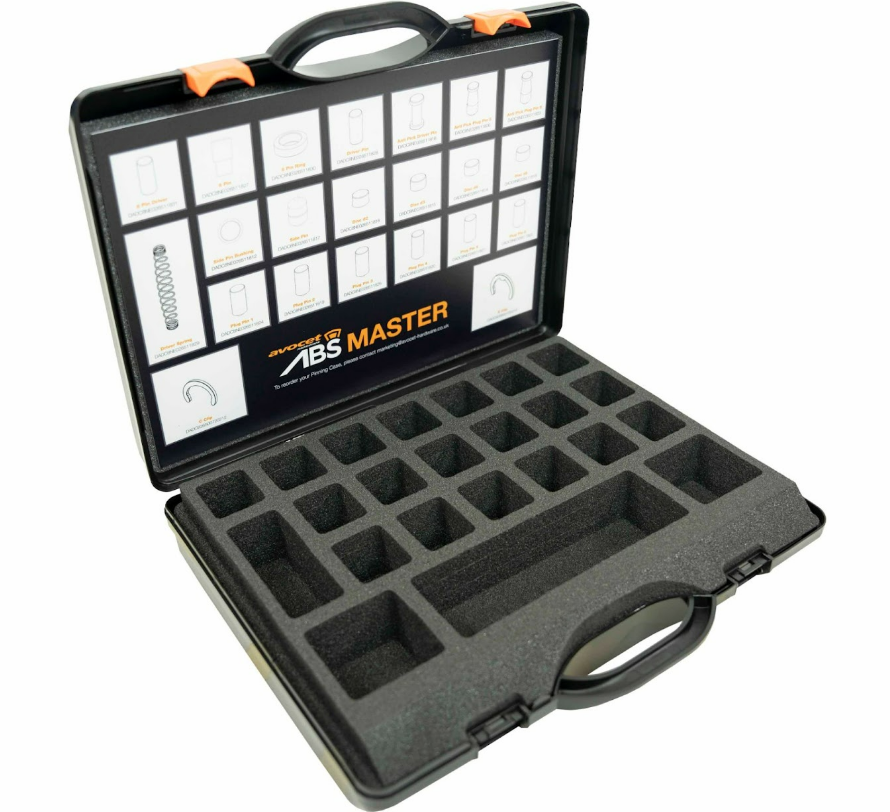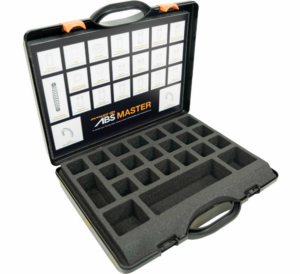 The SPI case series by Maxado is a range of plastic cases that have been specifically designed to provide a lightweight and attractive storage solution. These cases are ideal for a range of applications, including transportation, storage, and display. 
One of the key features of the SPI case series is its lightweight construction. The cases are made from high-quality plastic materials that are both strong and durable yet lightweight enough to be easily transported. This makes them ideal for use in situations where weight is a concern, such as when travelling during sales demonstrations or transporting goods from one place to another.
Key features:
Cost-effective solution

Lightweight

Fitted with twin catches

Removable lid stay holds the lid open at 90° or removed cases open to 180°

Moulded using environmentally friendly neutral polypropylene

Branding options include Silk Screen Print* and IML label * 
(*Subject to minimum order requirement) 
Offers light – medium level of protection. Ideal for presentations and demos
Excellent Case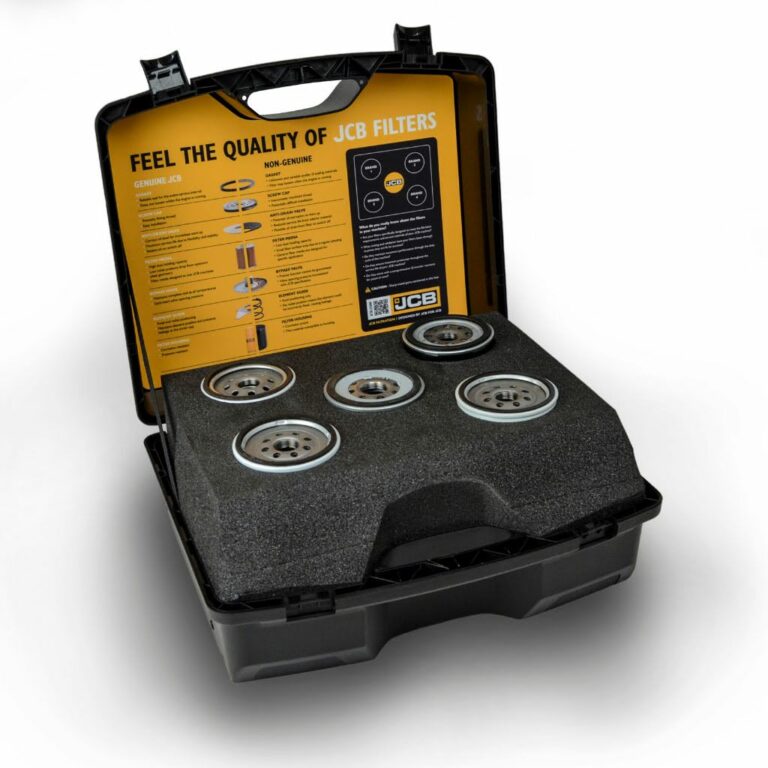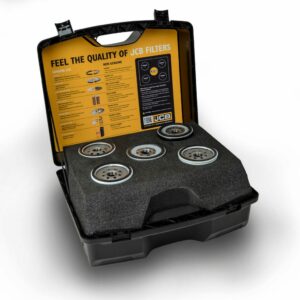 Maxado's Excellent Case series is a great solution for those looking for a presentation case that is both sturdy and visually appealing. The case is made from injection-moulded plastic, ensuring it is durable and can withstand wear and tear. The custom-made design of the case means that it can be tailored to suit your company's brand and style. This makes it a great option for businesses that want to present their products or services in a professional and stylish manner.
Key features include:
Within the X40, X48 & X57 series, there are 6 varying depth options to choose from.

The X330, X40, X44, X48, X54 & X57 models all feature a honeycomb frame structure, offering even more strength and durability. 

Larger models (X48 & X57 series) can be fitted with telescopic handles and wheels if required, usually these are light to medium.

Offers light – medium protection. Perfect for presentations and demos.
Custom Made Bags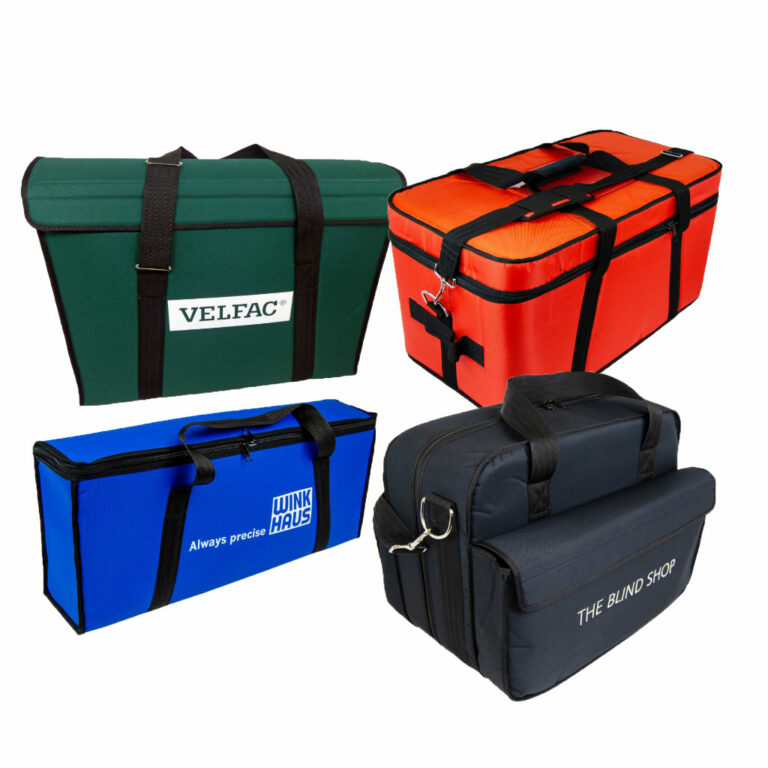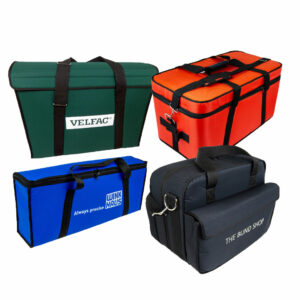 At PottertonPacs, our custom padded bags are a versatile and essential tool, with no sizing restrictions and minimal custom size set up fees.  The wide-ranging flexibility of our bespoke made to measure padded bags means they are especially well suited to carrying UPVC, double glazing, window and door hardware samples and various other manufacturer and installer products relating to the home improvement industries. They are specifically designed to transport safely and present sample products such as windows, bedroom and kitchen cabinet doors, interior blinds and shutters, solar shades, lighting, heating, energy saving and security product samples for reps to use as sample demo kits. These bags provide excellent protection for delicate and fragile items with the addition of foam inserts, ensuring products remain in perfect condition at their destination.
Key features include:
Lightweight 

Cost-effective

Wide variety of padded or non-padded material & colour options

Sizes & designs custom designed and made to meet your requirements

Custom cut foam to display & protect your samples or equipment

Branding options, including digital label, silk screen printing & embroidery
AluZone cases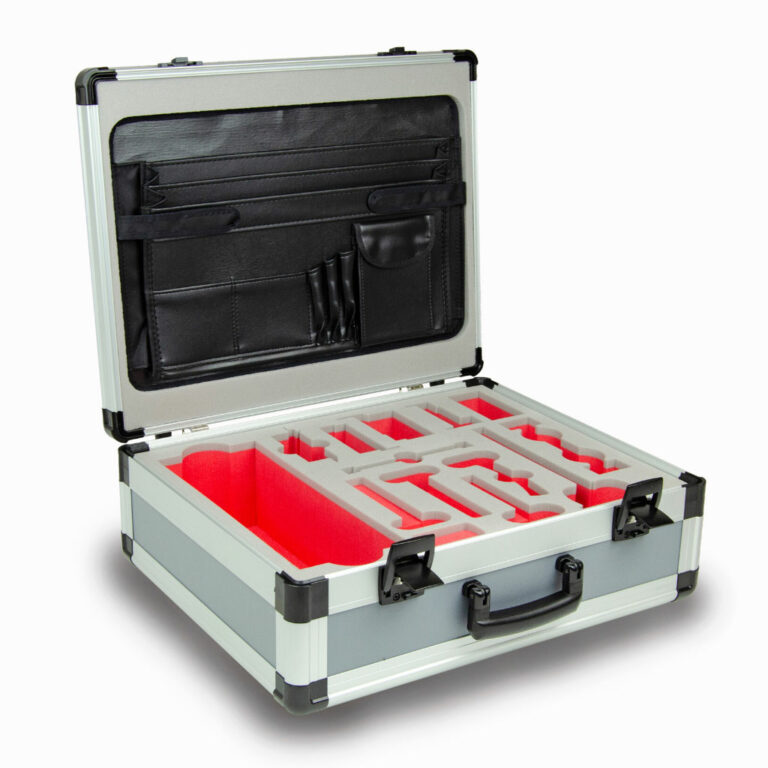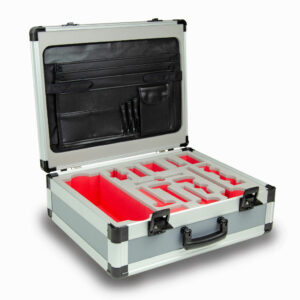 AluZone flight cases are the perfect hard case solution for sales reps or anyone needing to display products or protect equipment, products, or samples in transit. These high quality flight cases are durable and protective, ensuring that your items are safe and secure during transportation. Whether you're a sales rep traveling to different locations or a business needing to showcase products at trade shows or events, AluZone flight cases offer a practical and reliable solution.
Key features include:
Custom made to specifications

Option to add Telescopic handle & wheels or casters

Samples or equipment can be protected with custom-cut foam

Branding options – screen printing of company name or logos, digitally printed panels

Internal digitally printed promotional display panels or visual product identity masks
Shell Cases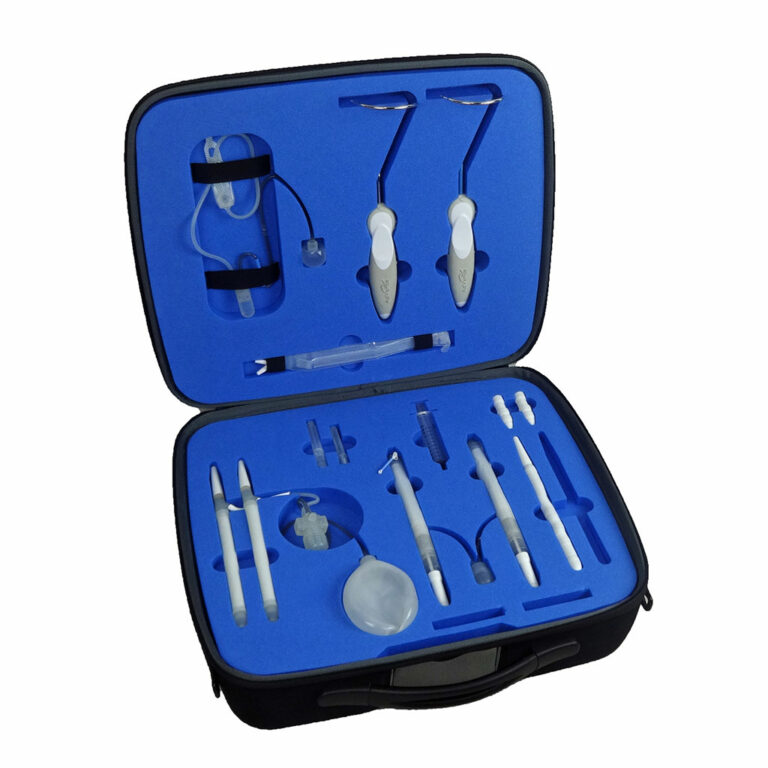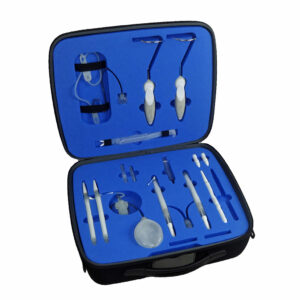 Shell Cases offer a practical and visually appealing solution for carrying various products, equipment, or samples. These semi-rigid cases are lightweight and provide a stylish and professional appearance. One of the notable features of Shell Cases is the ability to customise the interior according to specific needs. This allows your businesses to organise and protect your items effectively.
Key features include:
Custom made to order

Custom-cut foam ensures that your samples or equipment are well-protected and presented

Waterjet cutting, die cut stamping or CNC routing options are available

A business card window/pocket is included in our Shell carrying cases Models 330, 340, and 350

Presentation display foam which provides an effective display of samples during product demonstration.
At PottertonPacs, all our products are made to extremely high and demanding standards, ensuring that you receive an exceptional solution every time. Contact us today to discuss a solution suitable to your needs.