Each year, products damaged in transit account for millions of pounds worth of stock lost by businesses. While we tend to not think about how much this can affect a business, it can cause detrimental damage if stock is of high value and if a large bulk of the stock is damaged in transit.
In fact, damage losses are the single highest cost to transportation departments. Fortunately, transit damage can be avoidable and protecting your goods in transit can be made easy with a few simple steps.
In this guide, we explain the dos and don'ts of transit damage prevention and the best ways of protecting your stock while it's on the road.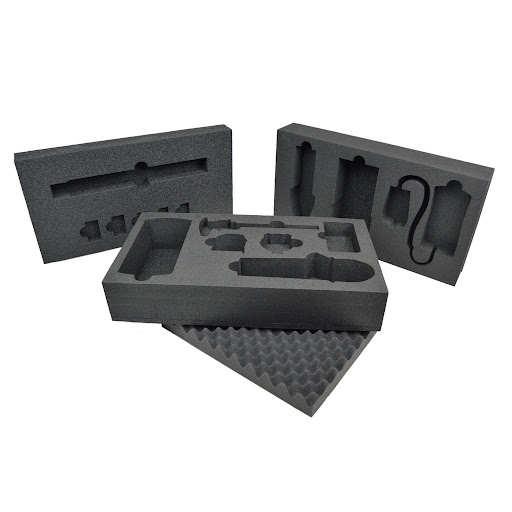 Source Custom Foam to Secure Your Stock
Stock in transit is susceptible to damage if not packaged properly. Of course, there are likely to be slight knocks or bangs at any point of the transportation process, which is why keeping your stock securely covered and protected may seem like the most obvious advice we could give.
With that being said, you may be unaware of the best protective measures to take in order to keep your stock safe from harm's way. Stock must be cushioned with protective foam inserts as impact protection so that it can survive inevitable shocks and knocks.
If you also transport multiple tools or small and delicate items of high value, you may wish to have custom cut slots to neatly fit your equipment for the purpose of maximum protection or tool control.
Avoid Reusing Old Cardboard Boxes
While many businesses reuse old packaging, we would generally advise you to avoid doing this as this can cause a number of issues when carrying stock, so it really isn't worth trying to save a few pounds. Old packaging usually becomes worn in after one use, meaning that there is a higher likelihood of the packaging being damaged and providing little to no protection for your goods. 
Using old packaging also means that your goods are unlikely to fit inside the packaging properly. While having a cardboard box too big can result in the stock moving around in transit, having a box with a tight fit can leave you at risk of the box splitting and exposing the stock within.
Ensure Boxes Are Taped up Correctly
Boxes incorrectly sealed are one of the top causes of damaged goods. Your tape needs to be strong and durable with the ability to withstand water spills and exposure. Using high-quality tape will allow you to seal the box quickly and correctly. 
As you would expect, you should be extremely cautious with taping and apply plenty of tape on the bottom of the box which will receive the most pressure.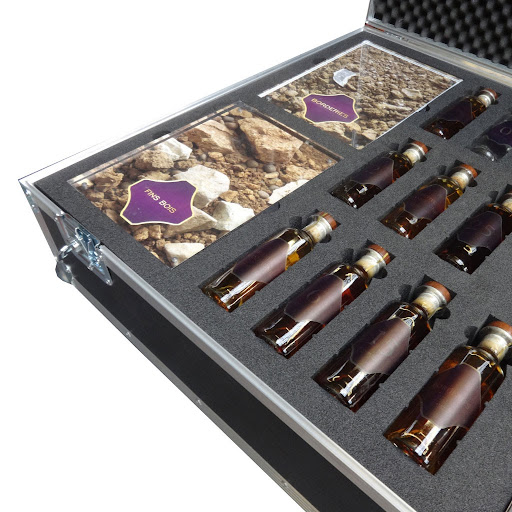 Use an Appropriate Protective Bag/Case
High-value goods (for example, jewellery, music equipment or electricals) require an appropriate protective bag or case to offer maximum protection while in transit and when in storage. 
Protective bags offer a lightweight protective solution for your equipment so that it can be protected from damage during travel and regular transportation. We strongly advise a lightweight protective equipment bag for transporting your products or equipment. A great quality protective bag is imperative for the safe and easy transportation of all your equipment.
Choose the Right Courier Service
Another critical aspect of preventing transit damage is the courier you decide to use to transport your goods, if applicable.
It's a known fact that many couriers aren't very careful when it comes to transporting goods, so you may wish to think carefully about the courier service you use if this is of concern. The right courier service should be reputable and trustworthy enough to safely take care of your items in order to prevent bangs, drops and shocks that can inevitably cause damage.
If you transport the goods on your own, you will need to strategically stack the goods so that they are uniform and stable, with weight distributed evenly on pallets. In between boxes or pallets, you should also use a form of reinforcement, for example, a sheet of cardboard, to allow the weight to be distributed without the risk of contents becoming crushed due to weight.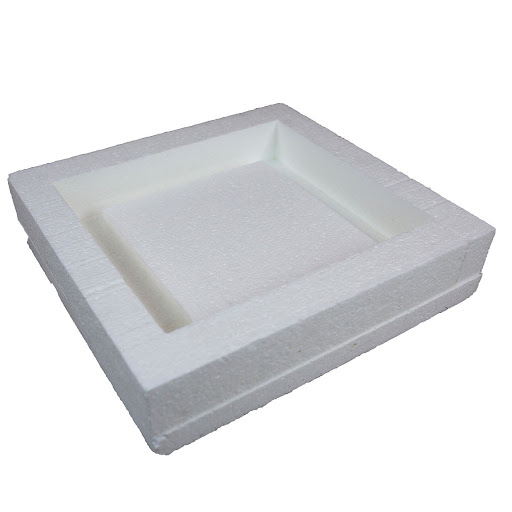 How can PottertonPacs help you?
At PottertonPacs, we provide complete custom bags and protective cases to ensure a protective transport and packaging solution for your products or equipment. Whether you simply require polystyrene pads or foam inserts for cases we have you covered.
Do you want to guarantee the safety of your equipment with a protective bag or custom built flight case? PottertonPacs have a rich history and expertise in providing protective cases and bags and much more for you and your equipment, dating back to the 19th century.
We pride ourselves on being expert designers, manufacturers and suppliers. We provide expertly made protective presentation or sales demo cases, padded soft bags and other heavy-duty transit equipment cases for a wide range of industries.
Have a browse at our products, get in contact at 0116 276 7562 with any queries or concerns you may have. Get started on protecting your valuables today.