Door Sample Bag-Holds upto 6 Kitchen/Bedroom Doors 595x418x21mm
Padded sample door carrying bags will allow easy transportation of kitchen or bedroom cabinet door samples.  Top opening with a secure velcro closure, adjustable carry handles and protective base feet, our UK manufactured door sample bags are constructed to offer a multiple door sample carrying solution that allows kitchen or bedroom specialists to easily transport and present cabinet door samples to potential customers on site or in their homes.  Constructed in a protective 4mm foam padded woven polyester, a padded door sample bag will assist reps to easily transport sample products or kits to appointments and even help to prevent damage to samples in transit whilst promoting that all important professional appearance.
Add your company name or logo by adding digitally printed labels or a clear PVC logo pocket to your order.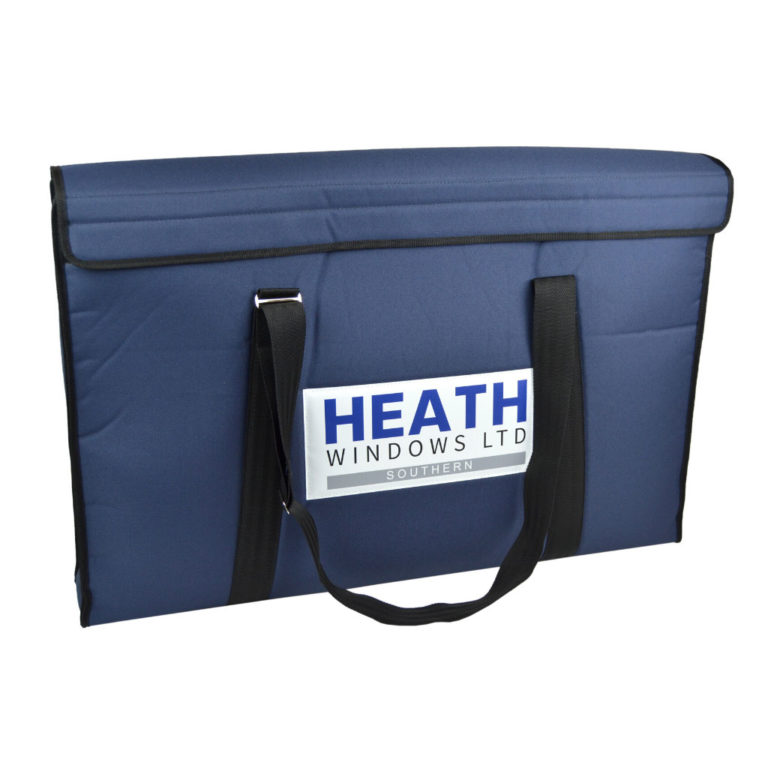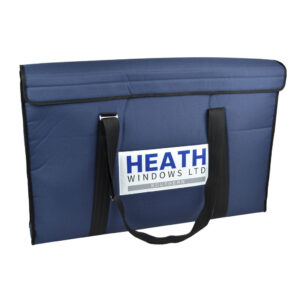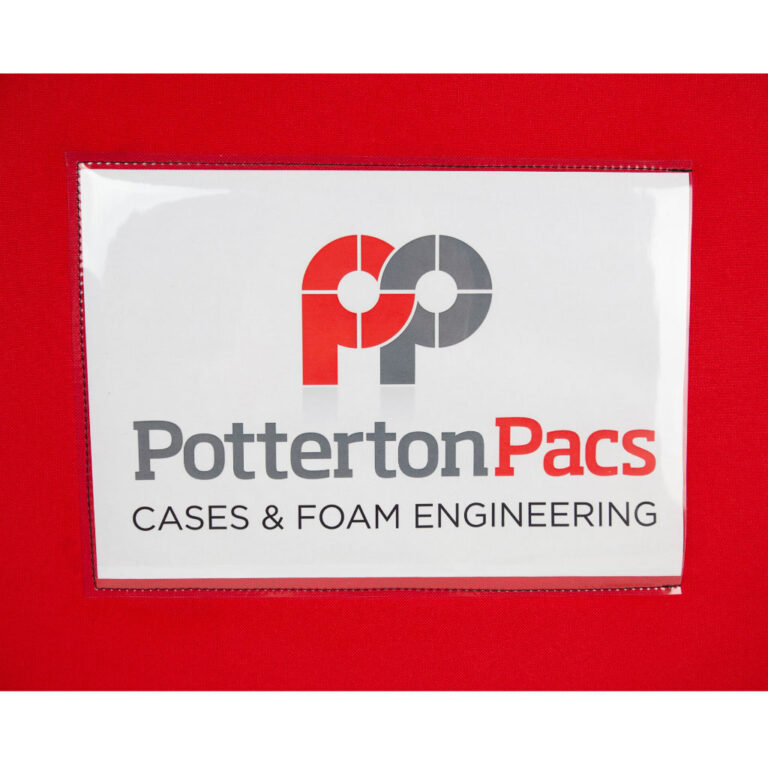 Customising Options for Padded Bags, Covers and Soft Cases
Colour, Specification & Materials
broad variety of padded or non-padded material & colour options
custom manufactured sizes & designs to suit your requirements exactly
velcro or zip closures as well as a wide variety of other fittings
various carrying handle options plus option to add telescopic handle & wheels
To learn more about custom made bags, covers or soft cases and the customising options simply get in touch.
Custom Interiors
pockets, dividers, retaining straps
additional padding
custom cut foam to display & protect your samples or equipment
reinforcing panels, fabricated box liners
We are always coming up with innovative new ideas to meet our customers needs so if you have an idea in mind of what you would like to achieve with a custom padded bag, protective cover or soft case requirement then get in touch and let us turn your vision into a reality.
Branding Options
wide variety of colour options for corporate identity colour matching
silk screen printing
digitally printed labels & panels
embroidery
Our most popular branding methods are digitally printed labels which are ideal for lower volume orders, when the logo contains multiple colours or digitally printed images are required. Silk screen printing is also highly popular and is the method used when print is required to be applied directly onto the material.
Get in touch if you would like to add your logo to one of our protective bags or covers.
Padded Bags, Covers and Soft Cases Gallery