Within the lighting industry, new technologies and innovations mean the need for protecting valuable lighting equipment has never been more important.
Businesses, organisations, sales representatives, distributors, installers, and engineers all rely on robust protective cases to help safeguard delicate lighting fixtures, components, and instruments from potential damage during transportation, storage and installation.
Protective cases offer an essential solution for ensuring the longevity and functionality of lighting equipment while also acting as an important extension of your brand and business.
There are a range of key factors to consider when choosing protective cases for the lighting industry and highlight some of the best options available.

The Importance of Protective Cases for Lighting Equipment
Products within the lighting industry encompass a wide range of equipment areas, from LED panels to stage lighting fixtures and high-tech control systems. The cost of this equipment can be high, so it goes without saying that your top priority is to protect your investments from accidental damage, dirt or wear and tear.
The benefits investing in good-quality protective cases for your lighting equipment:
Durability and longevity: Lighting equipment can be fragile and sensitive to impacts, moisture, dust, and other environmental factors. Protective cases offer a robust shield that protects your equipment from these elements, ensuring that it remains in optimal condition over the long term.
Transport and Storage: Lighting equipment often needs to be transported to and from various locations, whether it's for installations, events or maintenance. Purpose-built custom storage helps to keep your equipment safe and secure during transit, preventing potential damages that can occur as a result of improper handling and transportation.
Functionality: Even minor damage to lighting equipment can affect its performance which in turn can cause a knock-on effect, particularly if the equipment is a vital part of your event setup. Protective cases can help maintain the integrity of your equipment, ensuring it operates as intended and remains functional.
Cost saving: Repairing and replacing damaged lighting equipment can be costly. Investing in good quality protective cases, while incurring an upfront cost, can help save you and your business money in the long term while avoiding unnecessary expenses.

Things to consider when choosing protective casing for your lighting equipment
There are a number of important factors to consider when deciding which types of protective cases are best suited to your lighting equipment needs:
Size and compatibility: Lighting equipment comes in all shapes and sizes, so it's crucial that you choose cases that are best suited to your equipment's dimensions. This is particularly important when transporting equipment, as improperly sized cases with poor internal protection can cause your lighting equipment to move within the case or bag and risk breakages. It's also important to consider if your case will accommodate additional accessories such as cables and mounting hardware.
Material and construction: The material of the protective case greatly affects its durability, and therefore what is capable of withstanding. High-quality materials such as heavy-duty plastics or ruggedised metals offer a higher degree of protection against accidental transit damage, impacts and environmental factors, while softer materials such as padded fabrics offer a more lightweight option with a greater degree of sizing flexibility and ease of movement.
Customisation: All of our protective cases and bags for lighting equipment from PottertonPacs are fully customisable. Expertly crafted foam interiors can be cut to fit the exact shape of your equipment, ensuring a secure fit to provide an additional layer of protection.
Portability: If you are required to transport your lighting equipment frequently, you may need to consider the weight and portability of the cases. Cases with wheels, handles, and lightweight bags with internal foam inserts can assist with easier transportation.
Water and dust resistance: Depending on your working environment, you may require lighting equipment cases that are resistant to water and dust, particularly for outdoor events and installations.
Security: Your lighting equipment cases should be able to protect from a range of dangers – including possible theft. Keep your valuable equipment safe by choosing a case which can be fitted with a reliable locking mechanism to help prevent theft.
Top protective case options for the lighting industry

Custom Made Bags
With custom made bags, there's no limit to sizing restrictions as they are made to order, allowing you to supply your sales representatives with a organised and professional way to showcase your lighting ranges to prospective customers. With these bespoke bags, you can personalise them with your branding, with elements such as your logo and company's colours. You can also choose to add a foam insert to maximise protection when transporting your lighting equipment.

Peli cases
Peli cases come in a range of sizes and dimensions and have a wide number of functional uses, from laptop cases to large cube cases. Designed to withstand extreme conditions, Peli cases are ideal for outdoor events and most challenging environments.

Flight cases
AluZone flight cases offer complete flexibility in size, colour and style. Available as empty cases, with foam lining, custom cut foam inserts, or with totally bespoke interior solutions to suit your specific needs. AluZone flight cases make ideal sales and presentation, transit, or display cases.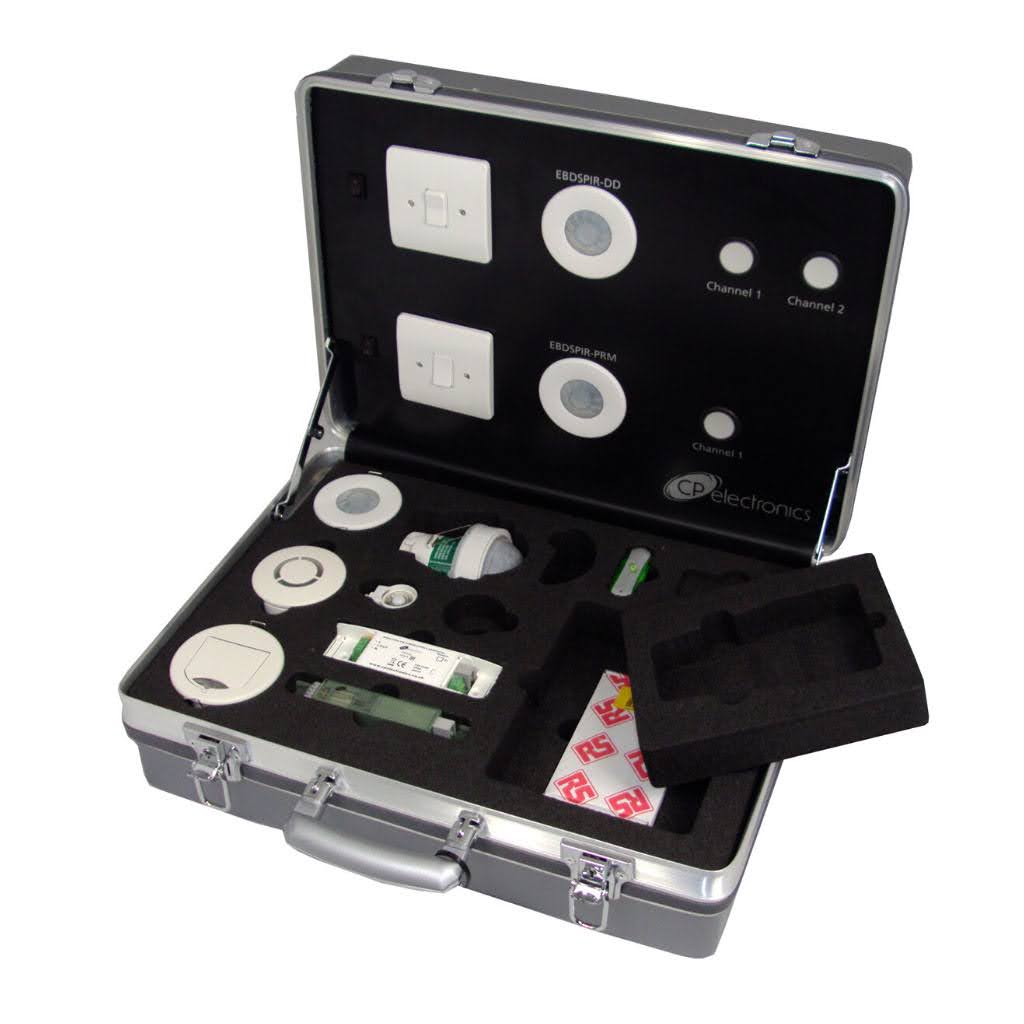 Bespoke Equipment Cases
We supply a huge range of bespoke equipment cases for use across numerous industries including instrumentation, audiovisual industries and lighting industries.
From custom padded bags and soft cases to heavy-duty transit bags and sales presentation kits, our made-to-measure cases can provide durable protection for lighting equipment fixtures and fittings, such as cables, leads, and other equipment that isn't considered as delicate.
Speak to us today
In the dynamic landscape of the lighting industry, protecting your valuable equipment is paramount. Whether you are a business, organisation, sales representative, distributor, installer, or engineer, investing in the right protective cases can ensure the longevity, functionality and integrity of your lighting equipment.
At PottertonPacs, we pride ourselves on providing unparalleled quality protective cases for use within the lighting industry. The UK's leading manufacturer of custom-made cases, bags, and custom foam, we can help you find the right packaging solution to suit your needs.
Get in touch today to chat with a member of our expert team.